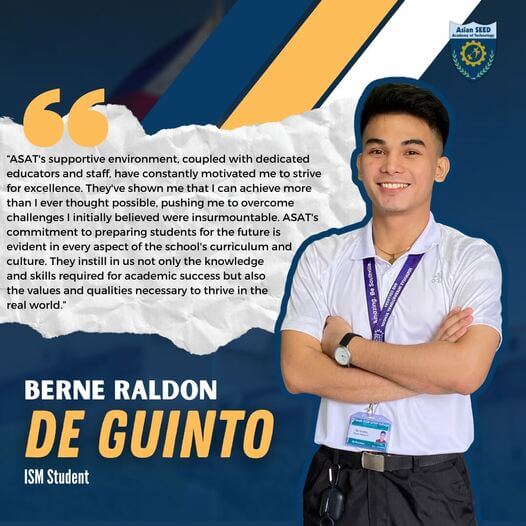 I've been a proud student at ASAT for over a year now, and I can confidently say that this institution has played a pivotal role in my personal and academic growth. During my first year at ASAT, I experienced a remarkable transformation that exceeded my expectations. ASAT is not just a place of learning; it's a place where they nurture and develop individuals holistically. Beyond academics, ASAT has invested in shaping my character, enhancing my manners, and promoting my involvement in sports. This comprehensive approach to education has had a profound impact on me.
One of the most significant changes I've witnessed is the boost in my self-confidence. ASAT's supportive environment, coupled with dedicated educators and staff, have constantly motivated me to strive for excellence. They've shown me that I can achieve more than I ever thought possible, pushing me to overcome challenges I initially believed were insurmountable. ASAT's commitment to preparing students for the future is evident in every aspect of the school's curriculum and culture. They instill in us not only the knowledge and skills required for academic success but also the values and qualities necessary to thrive in the real world.
In summary, ASAT has been instrumental in shaping my journey as a student. It's a place where potential is nurtured, and dreams are realized. I'm grateful for the opportunities and guidance I've received here, and I can't wait to see how ASAT continues to shape my future. Thank you, ASAT, for being more than just a school; you're a beacon of growth, support, and empowerment.